CUSTOM SEARCH - find hundreds of QUALITY GIFs

Free Animated Pictures is not another website full of copy cat gif images or small one-to-two motion images. We are chalk full of fun, creative, funny animations. And hopefully some people find some animated pictures here useful. Ever see a commercial where some parts just stick with you? Well we have fun re-creating those parts and posting them as GIF images that anyone can use. We, as of yet, have not tagged our name into the GIFs as it does not seem necessary. If you want to use one of the images for your own business or website, you do not want some other websites name posted in the corner, right? So..ENJOY! We've truly made them for YOU.

Thanks

  - Free Animated Pictures -

All the GIF images / Animated Pictures you see on this page were made by us. Show us some love!

3rd Page - Free Animated GIF's made from Commercials and TV clips.

More Great ANIMATED GIF Pic Pages

We chopped up the best parts of funny or hot commercials and put them back together, for you! So take a second to check out the free animated pictures / gif images and great 2012 and 2013 clips and funny gifs of TV commercials. From Kia and Buick to sears, T-mobile and energy commercials, as long as it is interesting, funny or HOT, we want it!

These are our gifs, we made them, and you have our permission to take them! Just don't republish them with your own name or website name, and we're good!  =)

Click here for GIF picture categories

Find awesome free GIF images you want

Click on them - save, or download

Free Animated Gif Pictures - commercial clips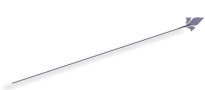 More Great ANIMATED Pic Pages

Some sort of copyright here - 2014 - Bla Bla - don't do this and that - whatever - do what you want =) Thanks - New Animated Gif Pictures