Enjoy these flying and hovering animations of "moving images"?

They are called GIF's. Gif's were first made by CompuServe, but today animated picture websites like us, will make

you your own custom animated image!

Just let us know what you would like to see. We will email you your own image, as well as publish it on the

appropriate page of this free GIF website.

Click here for GIF picture categories

Find awesome free GIF images you want

Click on them - save, or download

Helicopters - Free Animated Gif Pictures 

Helicopter Gifs - Free High Quality GIF PICTURES

These gifs work with iphone's, see the
homepage
to read how (smartphones too)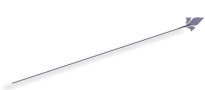 More Great ANIMATED Pic Pages

Some sort of copyright here - 2014 - Bla Bla - don't do this and that - whatever - do what you want =) Thanks - New Animated Gif Pictures