Fun animal gif images. Some are crazy, some are silly, others are amazing and still others just out-right cute! If you have an idea for an animal gif picture just let us know and we will make it for you, free of charge.

We are certified in Adobe Photoshop and we use a few Gif Creator programs. Together we can come up with some pretty cool things and can make you any animated gif picture you, your website or business may need!

Some really great Animated GIF Pictures of Animals!

Click here for GIF picture categories

Find awesome free GIF images you want

Click on them - save, or download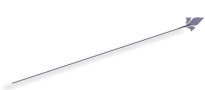 More Great ANIMATED Pic Pages

Some sort of copyright here - 2014 - Bla Bla - don't do this and that - whatever - do what you want =) Thanks - New Animated Gif Pictures