These pictures can be a bit much all at once! Especially if a child is trying to learn.

SO!!

Just right click and save an image to your computer, save them in a folder, then the child (or you) can click on one at a time to watch it and potential to help learn from the animated gif image.

All the GIF images / Animated Pictures you see on this page were made by us. Some support..?

Click here for GIF picture categories

Find awesome free GIF images you want

Click on them - save, or download

Free Animated Gif Pictures to learn with 

These gifs work with iphone's, see the
homepage
to read how (smartphones too)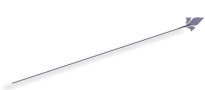 More Great ANIMATED Pic Pages

Some sort of copyright here - 2014 - Bla Bla - don't do this and that - whatever - do what you want =) Thanks - New Animated Gif Pictures